Thursday, 29th October 2020 | Marketing
5 ideas for stimulating sales through this pandemic winter
Due to the pandemic, Canadians are online more than ever making this an ideal time to get active on social media. Here are fresh ideas for driving sales through social.
For Canadian small business owners, the approach of winter without a COVID vaccine holds some uncertainty. Businesses that have managed to adapt and pivot during the first stages of the pandemic face another slow season—this is especially true for those in areas retreating back into stage 2 restrictions. With more time at home, people appear to be spending more time on social media, particularly on YouTube, Instagram, and LinkedIn. (Facebook has always had strong usage rates.) Whether it's to connect with friends and family virtually, to search for jobs, or to enjoy online diversions, it's clear Canadians are taking to social media. This is an opportunity for Canadian small business owners. Here are 5 fresh ideas to connect with buyers, increase awareness of the business and products/services, and deepen loyalty using social media.
#1. Make 'em laugh
Canadians are under a tremendous amount of pressure. If you can engage your followers in a fun or funny way, you'll have a good chance of not only keeping their attention but also leaving them with a positive feeling about your company. Skip cold corporate speak if favour of messaging with a light and relatable tone. Puns and in-jokes are great but make sure your humour is relatable and uncontroversial.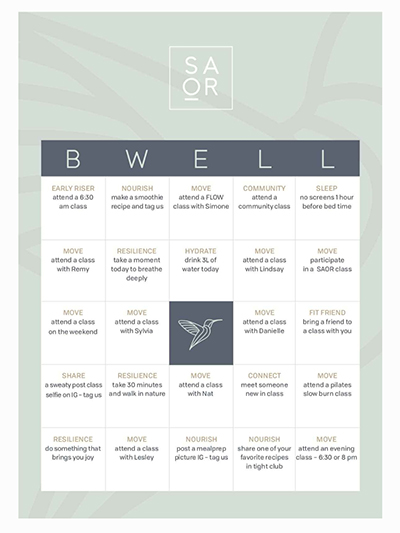 #2. Run a contest
Who doesn't like the chance to win something? Engage your audience with a contest like this one by SAOR Studio that's helping its members to stick to their exercise regime with a workout bingo. The game is proving to be almost as much fun as a night out at the bingo hall—members are even posting their progress on social media. The big prize? Complete a line and receive 15% off on gym merchandise—a win-win.
3. Use livestreams
Nothing stops the runway for Canadian fashion brand Miik. Using Instagram and Facebook Live, the Toronto-based clothier has taken the catwalk digital and now customers can tune in for virtual viewings and Q&As with the owners. Borrow this strategy to host industry "shows'' or to launch new products.
4. Post often
Even if you're open for foot traffic, people are increasingly hesitant to be out and about, so posting regularly is more important than ever. Get creative with your content so you don't give your customers social media fatigue. Consider the Halifax Thunderbirds. While this Canadian lacrosse team is side-lined, they're keeping their audience entertained and engaged with squad news, fan pictures, and anecdotes from past matches.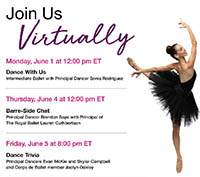 The National Ballet of Canada is taking a similar tack by sharing behind-the-scenes posts of dancers in their homes and offering free, live virtual ballet classes and performances. The same strategy that works for athletes and performers can build relationships with retailers. Edmonton-based New Classics uses their Instagram to showcase their ethically crafted and environmentally conscious slow fashion items so customers can window shop from their couch before ordering online.
5. Be inspiring
Tone is everything and these days Canadians are looking for brands that make them feel good. Search out and post thoughtful and inspirational (but not saccharine) statements and ideas that show off your brand voice. Take for example, Mail Chimp, the marketing platform. They've peppered their feed with lovely, simple animations with positive, encouraging phrases like "It feels good to put something back into the world" and "Making the most of it sometimes requires a little something extra." Choose statements that are in line with your brand voice and couch them in your own design.
Canadian small businesses needn't fear the coming cold months. With the right social media strategy and outreach, they can meet their customers where they are—in their comfy clothes, at home.